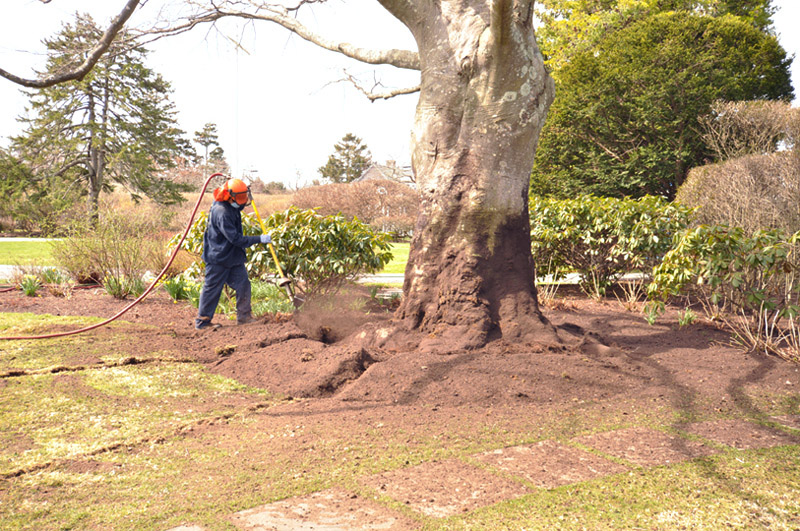 SOIL REMEDIATION
An under-performing tree that does not have any growth from year to year and seems to be 'frozen in time' needs to be air-spaded so that the root structure can be examined. Landscapers' most common misstep is to leave newly planted nursery stock in the burlap sack or wire basket that encloses the root ball. Sterling Tree & Lawn offers soil remediation and root collar excavation through the use of Air Spade technology.  The Air Spade is a state-of-the-art excavation tool that is revolutionizing the arboriculture industry by allowing both excavation and inspection of root collars and providing a means to remediate compacted soils.
Why Air Spade?
Immediate visual inspection and correction of specific plant health concerns
Mitigation of soil compaction caused by construction
Trench with minimum disturbance of roots during utility or construction projects
Enhance poor quality soils
Very effective in reversing long term tree decline
Identify structural defects and root problems.
Correct planting problems that lead to long term decline.
Air spading can accurately reveal the cause of declining plant health in an otherwise healthy row of trees or shrubs.