Sterling Tree East End Property Featured in Architectural Digest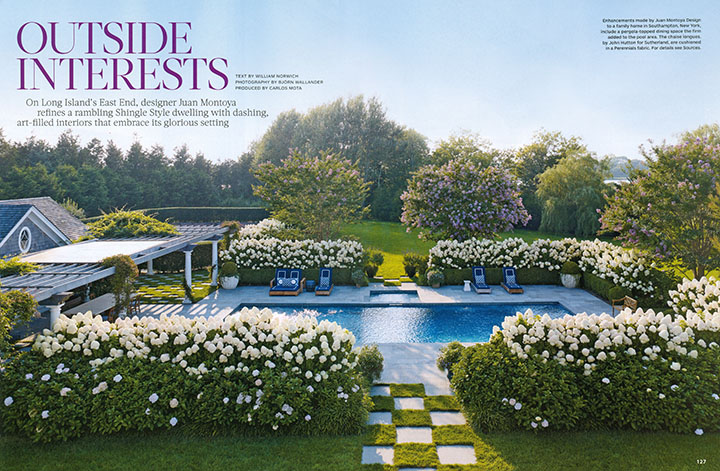 Designer Juan Montoya was thrilled when two of his favorite clients finally bought a home in the Hamptons after 20 years of trial-and-error renting on Long Island's East End. He was even more delighted when they asked him to make the house perfect for them. But Montoya, who had previously worked with the couple on their apartment in Manhattan, was also a bit concerned.
Originally the pair—whose business interests are in hotels and real-estate development—had wanted to build. They'd spent five years trying to buy a parcel of land they loved in Southampton, but the negotiations were proceeding at a snail's pace, and they wanted to be able to enjoy the getaway with their three children (now teenagers) while the kids were still young. Eventually, the couple's eyes wandered next door, where an 11,500-square-foot Shingle Style dwelling was nearing completion on 2.75 acres with commanding views of Heady Creek and magnificent sunsets, plus the sound of the surf crashing in the distance. Was this, they wondered, their dream house in disguise?
Text by William Norwich | Photography by Björn Wallander | Produced by Carlos Mota